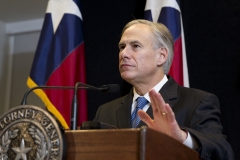 (CNS News) -- The Texas Legislature has passed and Gov. Greg Abbott (R) has indicated he will sign into law a bill that prohibits abortion after the point a baby's heartbeat can be detected, which is usually at six weeks into the pregnancy. An exception would be allowed in the cases of a medical emergency. 
If a doctor performs an abortion after the heartbeat can be detected, anyone may file a lawsuit against the doctor.
"The Texas Heartbeat Act is novel in approach, allowing for citizens to hold abortionists accountable through private lawsuits. No heartbeat law passed by another state has taken this strategy. Additionally, the bill does not punish women who obtain abortions," according to Texas Right to Life.
Great news! The heartbeat bill received final passage in the TX house.

One step closer to my desk.

Can't wait to sign it.

Thank you @SenBryanHughes & Rep. @ShelbySlawson for your leadership. #txlege #ProLife

— Greg Abbott (@GregAbbott_TX) May 6, 2021
"The Texas Heartbeat Act is the strongest Pro-Life bill passed by the Legislature since Roe v. Wade," said Rebecca Parma, senior legislative associate at Texas Right to Life. 
The ACLU, which supports abortion, described the legislation as "an extreme anti-abortion bill that would ban abortion as early as 6 weeks."
NARAL Pro-Choice America President Ilyse Hogue said, "With their lack of power at the federal level, anti-choice lawmakers across the country are ramping up their attacks on reproductive freedom at the state level, and cruelty appears to be the point."
If Gov. Abbott signs the bill into law, as expected, it will take effect on Sept. 1, 2021.