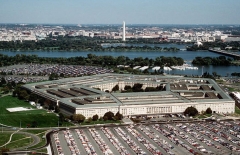 (CNSNews.com) - The eight richest counties in the United States in 2020, when measured by median household income, were all suburbs of Washington, D.C. and San Francisco, Calif., according to data released by the U.S. Census Bureau.
Five were in the Washington area and three were in the San Francisco area.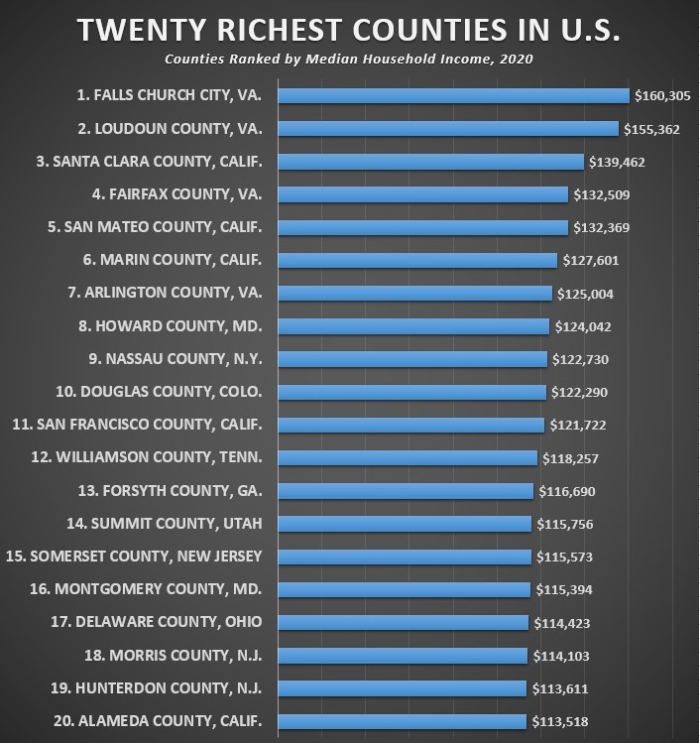 The two counties with the nation's highest median household incomes in 2020 were Falls Church City, Va., ($160,305) and Loudoun County, Va. ($155,362).
This was a switch from 2019. In that year, according to the Census Bureau, Loudoun County came in at No.1 with a median household income of $151,806 and Falls Church City placed second at $137,849.
The Census Bureau includes Falls Church City in its data on counties because Falls Church is an independent city and is not a part of any other county.
The other six counties in the top eight for median household income in 2020 included Santa Clara County, Calif. ($139,462); Fairfax County, Va. ($132,509); San Mateo County, Calif. ($132,369); Marin County, Calif. ($127,601); Arlington County, Va. ($125,004); and Howard County, Md. ($124,042).
The ninth and tenth wealthiest counties in the country in 2020 were Nassau County, N.Y. ($122,730), which is a suburb of New York City; and Douglas County, Colo. ($122,290), which is a suburb of Denver.
San Francisco County—which is the city of San Francisco—ranked eleventh ($121,722).
It was followed by Williamson County, Tenn. ($118,257); Forsyth County, Ga. ($116,690); Summit County, Utah ($115,756); Somerset County, N.J. ($115,573); Montgomery County, Md. ($115,394); Delaware County, Ohio ($114,423); Morris County, N.J. ($1134,103); Hunterdon County, N.J. ($113,611); and Alameda County, Calif. ($113,518).