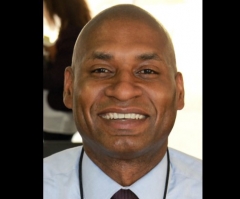 Best selling author, New York Times columnist, and anchor at Black News Channel Charles Blow criticized President Joe Biden's State of the Union speech because Biden never mentioned black Americans, even though during his 100 days in office speech he spoke eloquently about George Floyd and the struggle against racism.
"If you weren't paying attention, Biden not once mentioned blacks, black people, African Americans, negro, anything, in that speech," said Blow on Tuesday evening on his BNC program, PRIME w/Charles Blow.  
"And I kept thinking to myself, what a difference 300 days makes," said Blow. 
"When Biden gave his speech on the 100th day of him taking office, there was a huge section in there about speaking, quoting George Floyd's daughter -- "my dad's going to make history" --  and really hammering home -- I think his point was we have all seen the knee of injustice on the neck of black America," said the BNC news anchor.
"That is how strong that passage was in Biden's speech -- about two black people supporting black people in the 100 days speech," said Blow. "[But] not one word in this [SOTU]. Even when he was thinking about historical black colleges, he used the acronym."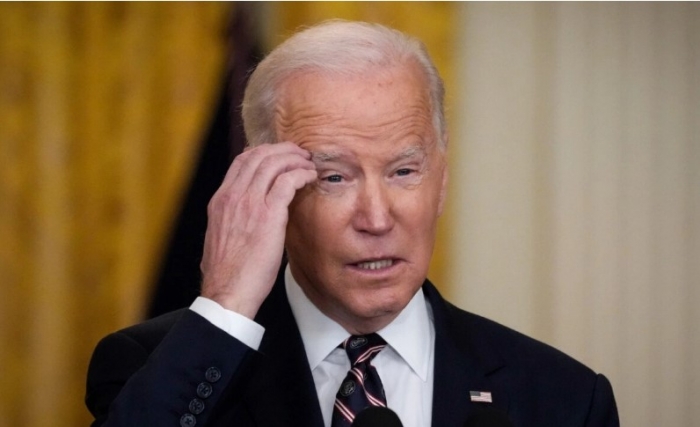 On April 28, 2021, Biden gave a speech before Congress about his first 100 days as president. In that speech, he mentioned George Floyd's daughter, Gianna, and said, "She looked at me and said 'My daddy changed the world.' After the conviction of George Floyd's murderer we can see how right she was if we have the courage to act as a Congress."
"We have all seen the knee of justice on the neck of Black Americans," said Biden. "Now is the opportunity to make real progress. The vast majority of those wearing the badge serve our communities honorably."
Biden continued, "I know they [police officers] want to help meet this moment as well. My fellow Americans, we have to come together to rebuild trust between law enforcement and the people they serve. To root out systemic racism in our criminal justice system and enact police reform in George Floyd's name that has passed the House already."
"... We will increase Pell grants and invest in historically black colleges and universities, minority institutions," said Biden.